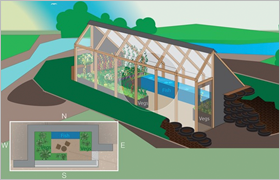 The project aims to prototype the first 100% off-the-grid, affordable, low-maintenance greenhouse that will produce vegetables, fruits and fish year-round using earthship principles and aquaponics.
I really got excited when I saw this Kickstarter project. The design combines three of the most promising technologies for a sustainable future – earthships, aquaponics and passive solar greenhouses.
The team plans to build the prototype on a 60 acre plot of land just outside of Montreal, Canada, and they are documenting the entire process to teach others how to do the same.
They also plan on using the Earthship model which are sustainable structures that provide their own food, water, energy and heat while remaining 100% off-the-grid by using passive ventilation, geothermal heating, water collection and renewable energy.
Aquaponics farming is a symbiotic system using fish and plants that will automate the production of a large amount of diverse food.
The team estimates the cost to be somewhere between $4,000 to $6,000 and will pay for itself within 3-7 years just from the food it produces.
There are a number of great reward levels over on the Valhalla Kickstarter page so check them out including seeds, an e-book with the entire plans, video tutorials and consultations.
The team will also build the 'The Dome' as a stretch goal ($40k), which is a 33ft greenhouse combining the architecture of a geodesic dome and an earthship.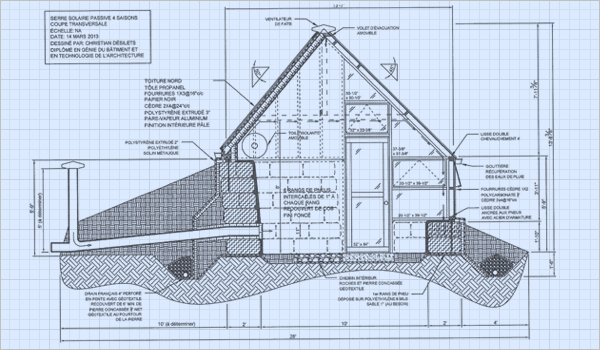 The Valhalla Movement Website